Fedora enthusiast Donavon LeNabat is an accomplished performer, singer, pianist, accompanist, arranger, and music director. Hailing from Winnipeg, Manitoba, Donavon relocated to Toronto in 2000 to attend the world-renowned Jazz Music Studies program at Humber College. Under the tutelage of such greats as Brian Dickinson, Art Maiste, Don Thompson, Hilario Duran as well as his peers, Donavon learned as much as he could about every aspect of music.
Donavon has recently written, recorded, and produced a music video for a new Christmas song, "At Least It's Christmas", currently available for purchase here (iTunes) and here (CDBaby).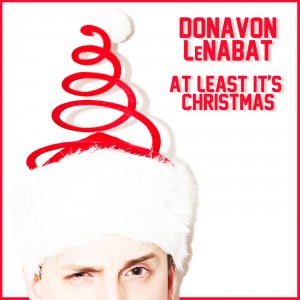 After college, Donavon spent several years touring around parts of the world while performing on cruise ships, eventually coming back home to Toronto to further his musical career. Since then, he has worked with many bands and stellar musicians, including Jim Cuddy, Molly Johnson, Esthero, The Tenors (formerly "The Canadian Tenors"), Andy Maize, Mark Cassius, Sharron Matthews, Ed Robertson, Steven Page, and playing Keyboards 2 in the Toronto production of Jersey Boys.
His pet project, Jack Squat (http://JackSquat.ca), was started in the summer of 2005 while Donavon was looking for an opportunity to perform the fun 80s songs of his youth that no other bands were playing. Since its inception, this band has grown and performed for almost a decade, learning songs of every era and delighting audiences all over Ontario.
Donavon performs regularly in and around Toronto as a piano entertainer for public and private events, often working with some of the city's finest talent. In addition to performing several nights a week, he also teaches at Randolph Academy for the Performing Arts.